7 Ways to Achieve Industrial Energy Reduction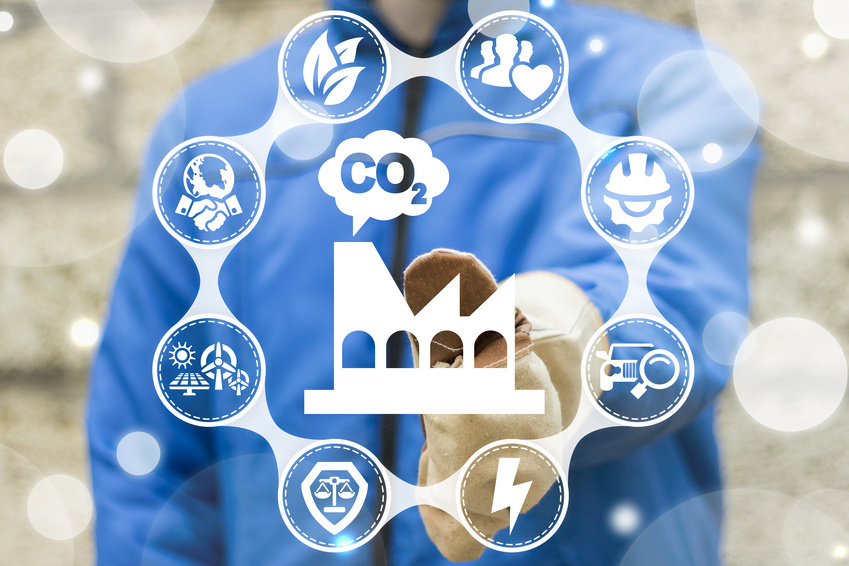 Focus on Industrial Energy Management
The industrial sector consumes more energy than any other entity – approximately 1/3 of energy usage. In addition, the industry produces roughly 20% of carbon dioxide emissions, 10% of nitrogen oxides, and over 20% of sulfur dioxide.
Focusing on industrial energy reduction is a win-win for industrial facilities: not only does it reduce energy costs, but it also achieves decreases in greenhouse gas emissions. As a result, the responsibility of improved industrial energy reduction falls to industrial facility management teams to implement energy reduction strategies to achieve both financial and environmental benefits.
Energy reduction strategies for manufacturing/industrial facilities generally fall into 2 categories:
Demand-side management – improving energy efficiency
Supply-side management – focusing on cleaner, renewable energy
Management teams must consider both demand-side management and supply-side management energy reduction strategies to achieve optimal energy management.
7 Industrial Energy Reduction Strategies
1. Create an Energy Reduction Leadership Team
In order to successfully achieve industrial energy reduction, people need to drive it. A group of people with passion for continuous improvement must come together to form an energy management team and take responsibility for monitoring energy usage and find ways to reduce energy waste. Ideally, there should be representatives from many departments across the organization so that, as a group, they have the hands-on experience to understand the environments and propose change that will work.
2. Perform Regular Energy Audits
An energy audit is crucial for identifying industrial energy waste sources including departments, machinery, building systems, and time of day usage. An energy audit can be performed by an in-house team or an industrial energy consultant. The audit's main focus should be to identify energy waste and make recommendations for improvement.
3. Conduct Proactive Maintenance to Ensure Energy Optimization
In an industrial environment, it is critical to ensure that machinery and building systems, which use significant energy, are functioning optimally. If they are not, they can be the source of industrial energy waste. Proactive, preventative maintenance programs can drive many positive benefits including worker safety, reduced emissions, lower overall costs, and improved energy optimization.
4. Lighting Upgrades to Achieve Industrial Energy Reduction
Lighting represents approximately 35% of electricity consumption in commercial buildings. Facility-wide lighting upgrades can result in far-reaching benefits on the industrial plant floor. LED lights use 50% less electricity which means significant energy and energy cost savings. In addition, since LEDs can last 30 – 50 times longer, industrial environments reduce costs of bulb replacement across the industrial facilities, which can mean significant cost savings. LED lighting is also compatible with dimming controls which means that facilities can adjust lighting needs for time of day, task at hand, specific lighting requirements, etc. and take advantage of energy reduction. Lastly, LED lighting emits virtually no infrared or radiated heat, unlike incandescent bulbs. This means massive reductions in wasted energy on heat production and, incidentally, can reduce burn hazards for materials and workers.
5. Analyze and Improve Heating/Cooling and Ventilation Systems
HVAC systems can account for a significant portion of a building's energy consumption. As a result, this should be an area of focus to achieve industrial energy reduction. An energy audit will help identify areas of improvement in an HVAC system. There are several ways to improve HVAC energy efficiency including programmable thermostats, demand-controlled ventilation, correct fan sizing, and repairs/preventative maintenance.
6. Retro-commissioning Building Systems
In order to ensure that facilities are energy efficient, it is important to perform retro-commissioning of building systems. Although the building systems may have been correctly commissioned when the building started service, it is imperative to consider that building code and energy efficiency requirements have changed, and systems need to be properly maintained and adjusted to meet today's standards. Re-commissioning involves recalibrating systems, so they are fully optimized.
7. Analyze Machinery Timing and Adjust to Reduce Energy Costs
An energy audit can identify equipment across the facility which takes the most energy to run. Armed with this information, it may be possible to reduce energy costs by running these "energy hog" industrial machines during off-peak hours. Additionally, staggering industrial equipment start-ups can reduce spikes in energy demand and costs. While this may not mean achieving industrial energy reduction, it does mean reducing costs which can be diverted to energy reduction strategies.
Explore and Take Advantage of Industrial Energy Conservation Resources, Programs, and Incentives
IESO's Save on Energy™ Programs and Incentives
The Independent Electricity System Operator (IESO) balances the supply and demand of electricity, operates the electricity market, plans for Ontario's energy needs, and promotes energy conservation. Part of IESO's energy conservation efforts is the Save on Energy™ program. Save on Energy™ offers a suite of programs and incentives designed to support energy conservation, for both consumers and businesses. Some of the industrial energy reduction programs and incentives include:
Energy-saving equipment and control system retrofits
High-performance new construction design assistance
Process and systems upgrades incentives
Incentives for engineering feasibility studies
Energy monitoring and targeting incentives
Funding for hiring a dedicated energy manager
Rewards program for continuous improvement in energy reduction
CIPEC Industrial Energy Reduction Resources
The Canadian Industry Partnership for Energy Conservation (CIPEC) bridges the Government of Canada with Canadian industrial businesses to promote sustainability and profitability. The CIPEC provides industrial energy reduction resources including:
Assistance in performing ISO 50001 and other energy management projects
Educational resources and networking opportunities: sector task forces, workshops, tools, and newsletters and events
Energy management recognition and awards
CIPEC annual report
CIPEC governance
ENERGY STAR® Provides Plants with Industrial Energy Reduction Tools & Resources
ENERGY STAR®, a government backed program for energy efficiency, provides numerous energy efficiency tools and resources for both consumers and businesses. Although many are familiar with ENERGY STAR® symbol-backed products, their work extends to businesses and industrial plants. ENERGY STAR® works with more than 30 industrial sectors to achieve industrial energy reduction. They provide industry-specific tools to help industrial plants achieve ENERGY STAR® certification for superior energy performance.
One of the key resources ENERGY STAR® provides is a step-by-step guide on how to build an industrial energy management program. This guide highlights areas such as:
Accomplish Industrial Energy Reduction Goals and Decrease Energy Costs for Your Industrial Environment
Industrial and manufacturing organization are constantly looking for ways to stay competitive in an increasingly challenging environment. By concentrating on industrial energy reduction, businesses can achieve energy cost reduction and decrease the impact on the environment by reducing greenhouse gas emissions.
To achieve these benefits, industrial facility management teams need to investigate and execute energy reduction strategies and take advantage of educational resources, programs and incentives. The organization, and the environment, will be better for it.
Another Way to Reduce Industrial and Manufacturing Costs: Optimizing Costs for Shop Supplies and Equipment
This comprehensive 13-page guide was created for business owners, purchasing managers, plant managers or department managers whose goal is to decrease production costs. Get your Guide to Optimizing Costs for Shop Equipment & Supplies now!