Safety Compliance: What You Need to Know about Safety Legislation to Achieve and Improve Workplace Safety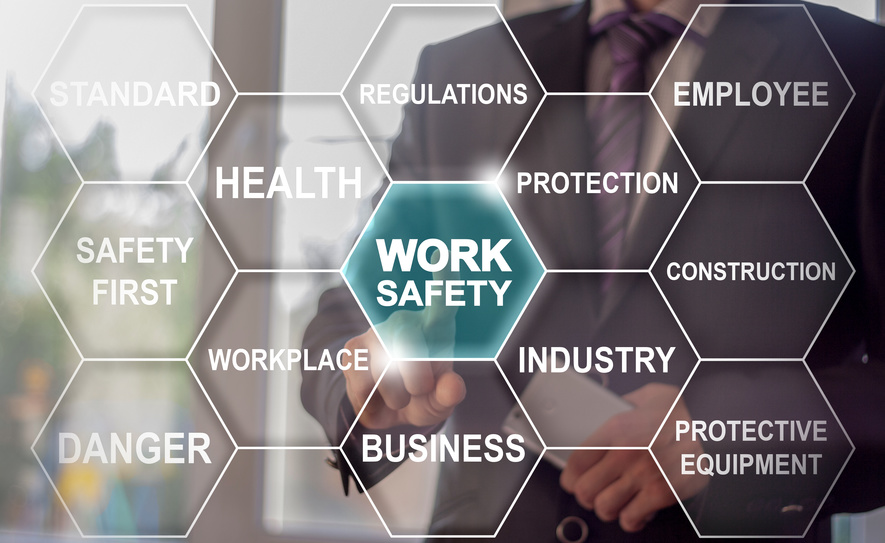 Safety Compliance: Keeping Employees Safe at Work
Employers and management teams juggle many priorities in their organizations. An often over-looked and under-prioritized area can be workplace safety compliance. Although health and safety managers are tasked with overseeing this, all employees, including employers and management, should have workplace safety in the forefront of their minds as they perform their day-to-day tasks.
As identified in our previous blog, Worker Safety and the Cost of Ignoring It, companies in Ontario alone paid out over $52 million for work-related compensation and other losses in 2015. Workplace injuries result in hundreds of deaths and hundreds of thousands of lost-time from work. To combat these statistics, safety legislation is in place to ensure that companies across Canada are taking preventative steps to reduce workplace safety hazards.
Safety compliance can be tricky as occupational health and safety regulations can vary by jurisdiction. However, most basic elements are the same. It is crucial for employers, managers, health and safety managers and employees to know their rights and responsibilities in order for the organization to achieve safety compliance and reduce the risk of injuries.
Safety Compliance Across Canada
The Canadian Centre for Occupational Health and Safety (CCOHS) is the authority on workplace safety in Canada. There are 14 jurisdictions in Canada – federal, provincial and territorial levels. Legislation covers such far-reaching topics as:
• Biological Hazards
• Ergonomics
• Health and Safety Programs
• Prevention/Control of Hazards, and more.
There is OH&S legislation in Canada that addresses basic health and safety responsibilities, the concepts of competence and due diligence, and introduces the Internal Responsibility System. These are critical for all company employees to understand as everyone in the organization plays a part in health and safety.
By law, employers are required to post health and safety related documentation and signage to ensure worker safety. To maintain safety compliance, it is important that the health and safety manager always has the most up-to-date requirements as amendments to legislation occur occasionally. For example, Alberta's Occupational Health and Safety Act released additional amendments to the Occupational Health and Safety Regulation and Occupational Health and Safety Code 2009. These amendments came into effect June 1, 2018 and included additional requirements for joint work site health and safety committees, additional requirements for employers related to violence and harassment, specific provisions related to workplace violence in the retail, fuel, and convenience store section, and changes to Workplace Hazardous Materials Information System (WHMIS) provisions.
The health and safety documentation and signage requirements vary by province/jurisdiction. In addition, there are federal requirements set out by the Canada Labor Code (CLC) and Canadian Occupational Health and Safety (OHS) Regulations.
In addition to documentation/signage posting requirements, there are additional safety compliance considerations including:
• Precarious Employment and Vulnerable Workers
• Provincial Workers' Compensation
• Transportation of Dangerous Goods
• WHMIS
• Westray Bill (Bill C-45)
In addition, CCOHS also addresses Canadian enviroOSH legislation and standards. This covers health and safety as well as environmental legislation. The standards section highlights select safety compliance standards from CSA Group (formerly Canadian Standards Association) and Canadian General Standards Board (CGSB).
Achieve Safety Compliance and Ensure Worker Safety
Complying with federal and provincial safety legislation takes a concerted effort. Although there needs to be an organizational leader who has deep understanding of the legislation and is on top of the every-changing requirements and laws, all employees need to understand workplace safety and safety compliance. This ensures that workers are better protected, as is the company, who can protect itself from legal ramifications of non-safety compliance.
This comprehensive 13-page guide will provide you with critical insight into worker safety, safety programs and safety products.
Get your Guide to Improving Worker Safety in Industrial Environments now!