How to Reduce Costs by Getting Quality Tools for Less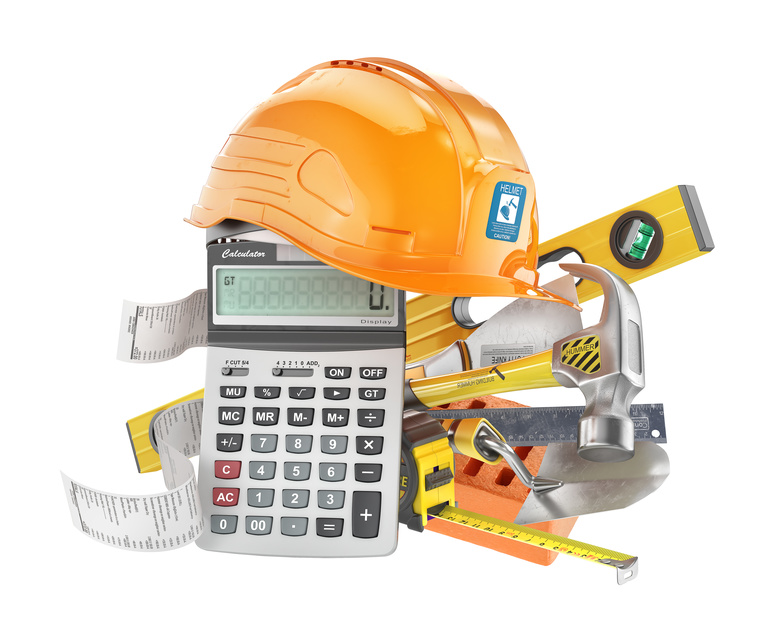 Cheap Tools Can Cost More than You Think
When prioritizing cutting costs of tools and equipment, many buyers look to cut upfront costs – reducing the cost per piece for initial purchase. Unfortunately, this short-term thinking could end up costing your company more in the long run. Purchasing cheap tools is not as cheap as you think.
Choosing products based on the cheapest price is not always the right choice for your business. Instead, it is crucial to ensure you are securing the correct products – quality tools and equipment – for your business at price and service levels that help you increase profit and production efficiency while ensuring worker safety. Focus on the bigger financial picture – not just the upfront product cost.
Optimizing costs means saving money through applying different products to different processes. When you don't use the right product for a job, labour costs go up and employees are at risk of injury. So, just looking for the cheapest price is not always the smartest solution. Looking at what work is being done and how it is being done is the first step in minimizing risk, improving efficiency, and reducing overall costs.
The Risk of Focusing on Price Per Piece
Factory Quality – When the quality doesn't measure up to the job, it is costly and time consuming to return and/or repurchase products, making better quality products a cost saver.
Cheapest Price is Not the Best Value – Consider the source of your product supply. Cheaper products from low-end manufacturers are often times knock-offs – meaning they can be here one day and gone the next, causing supply chain issues.
Worker Safety – You can often see the difference in products. Cheap products are not often tested and proven, therefore they don't meet certain safety standards.
Your Specific Needs – Not always the best solution for what you are trying to do
Optimizing Costs Through Supplier Relationships & Private Label Products
In order to truly optimize your shop supplies and equipment purchasing, your suppliers need to become part of your business to really understand the process. That way they can help you optimize costs by providing you with a better product for your needs at a price that means optimizing your profitability.
Just as important as being wary of "price per piece", it is also important to understand that expensive does not equal quality. A brand name product is often overkill for the task at hand. Often times, a private label product provides the desired quality for the job without the higher price tag.
5 Cost Optimization Ideas
Make the Most of Space – Look at your equipment and determine if it is prohibiting you from expanding your output. You may have equipment on the floor that is consuming space or slowing down a process that could be adapted with better equipment.
Focus on Both Quality & Price – Look at products you are purchasing today based solely on price. If they are the cheapest products on the market, determine if you could improve process, safety, or output by using better quality tools. And don't be fooled by brand names when a private label will do.
Review Inventory Management – Track the number of times you had to slow or stop production because you were waiting on product. Determine if a better inventory process could be achieved to save you costly production downtime. A reliable single-source supplier will help deliver a wide variety of products (cutting tools, hand tools, material handling, safety supplies, shop supplies, etc.) minimizing the amount of time you spend sourcing products from multiple suppliers.
Supply Chain Optimization – Review branded products and other products in your production mix to determine if a quality private label product could save you money.
Data Analysis – Work with a distributor to run reports and look at the data surrounding your shop equipment and supplies. Are you tracking supplies and analyzing your data effectively so that you can continuously improve purchasing decisions?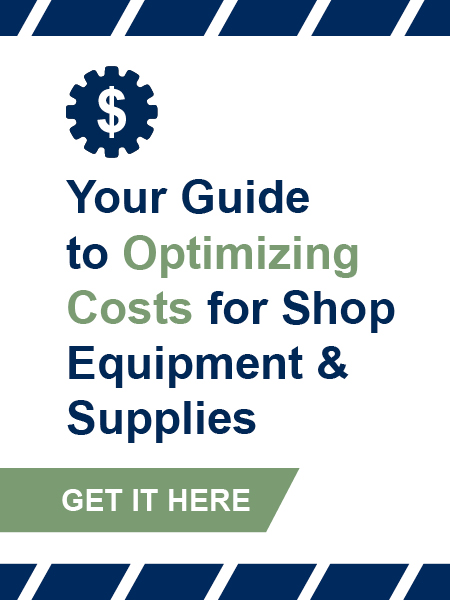 If optimizing costs is a priority for your company, you should consider the cost of purchasing cheap tools vs. shifting to a long-term focus and purchasing private label quality tools. This could help you reduce long-term costs and improve production efficiency.
Be one of the first to get your hands on our new
Guide to Optimizing Costs for Shop Equipment & Supplies
This comprehensive 13-page guide will provide you with armed with the information you need to ensure you are securing the correct shop equipment and supplies for your business at price and service levels that help you increase profit and production efficiency while ensuring worker safety.