Improve Working Conditions with the Right Health and Safety Equipment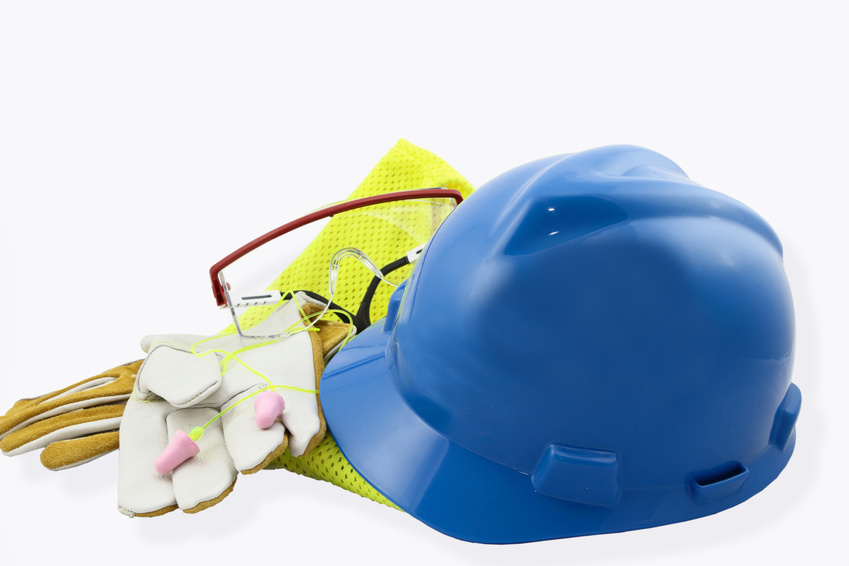 Managing Health and Safety with the Right Industrial PPE
A well-designed preventative maintenance program is key to ensuring the risk of injury to employees is minimized. In conjunction with a health and safety program, employers should also focus on ensuring the right health and safety equipment and personal protective equipment (PPE) are on-hand and well-maintained.
Employer Responsibilities for Worker Safety and Industrial PPE
Employers should be aware that they are tasked with several responsibilities for worker safety in the specific area of industrial PPE. Employers must ensure that industrial PPE is used when suitable. In addition, employers need to provide instruction to employees related to the use and maintenance of the equipment and supplies; this includes explaining how the equipment protects them and the risks of not using/improper usage, why fit testing is important, clarifications of when use is required, and proper equipment maintenance/disposal. Employers need to take a continuous improvement stance on worker safety including monitoring use of industrial PPE to confirm acceptable protection and ensuring that PPE is not creating new hazards (e.g. visibility challenges).
In addition, employers should have put in place systems to assess job hazards and make determinations on where risks exist and what PPE is required to adequately protect workers. However, it should be noted that employers' main method of ensuring worker safety should be to:
1. Eliminate the hazard
2. Reduce the hazard
3. Reduce duration of exposure to the hazard.
For example, employers could redesign processes, set up safety controls, use less hazardous supplies/equipment, etc.
PPE should be the last line of defense, not the primary one.
Types of Personal Protective Equipment
Personal Protective Equipment (PPE) should be employed to reduce the risk of short and long-term injuries in many workplaces. The type of PPE required is contingent upon the workplace environment; PPE needs would differ drastically in an office environment vs. an industrial environment vs. a farm. Common types of PPE are explored below.
Hearing Protection
Hearing protection needs are based on NRR (noise reduction rating) combined with duration of exposure. Hearing protection come in different forms depending on the needs of the environment and/or the user – ear plugs, semi-insert ear plugs, and ear muffs.
Respiratory Protection
Respiration protection equipment is used for a variety of contaminants; it is important to match the equipment with the potential hazard as using the wrong respirator can be dangerous. Some common types of respiration protection include disposable respirators/masks, chemical cartridge respirators, air purifiers, gas masks, and supplied air respirators. It is crucial to conduct safety mask fit testing for each employee who wears one. For extreme environments, respirators can be hooked up to supplied air with hoses or SCBA (self-contained breathing apparatus).
If there is a risk that particles, liquids or objects can enter/impact workers' eyes, eye protection must be employed. Eye/face protection products range from safety glasses to goggles to face shields. What is required is dependent on the specific use and work environment.
Foot Protection
Generally, foot protection is used to keep workers' feet and toes safe with steel inserts. They are required in most industrial environments. However, different environmental factors may mean additional safety features. Some protective footwear is also chemical-resistant. If employees are working in wet environments, waterproof and slip-resistant footwear is necessary. Workers can also use strap-on cleats for icy conditions.
Head Protection
Head protection can be necessary due to a myriad of hazards including slips/falls, confined spaces, low ceilings, falling objects, and more. Head protection (generally hard hats) must be clean of stickers and only logos that are pad-printed by the manufacturer are acceptable for safety inspection and manufacturer's warranty. CSA Type 1 hats protect from top down blows and CSA Type 2 hats protect from lateral and top down blows using a foam insert.
Body Protection
Body protection (or protective apparel) is also commonly used, particularly in industrial and construction environments. The specific type of protective apparel required varies depending on the environment – dust, fire resistant, fire retardant, chemical resistant, weather, etc. Protective apparel includes a variety of products including disposable coveralls, balaclavas, raingear and more.
Hand protection is the most common type of PPE. Safety gloves are offered in many types of materials and coatings including: Nitrile, Latex, Butyl, Neoprene, PVC, Rubber, leather, disposable, cut-resistant Kevlar, impact resistant and more. Glove selection should combine assessment of the specific hazards/job tasks.
Traffic Control Safety Protection
Traffic control safety products are typically used on job sites where vehicles are present. Workers must wear traffic vests for identification or safety. Depending on the site-specific needs, traffic vests are available with full reflective tape to the CSA standard of a reflective value of over 300 lumens for safety. Other traffic control products include traffic cones, delineator posts and barricade tape and barricade bars.
4 Steps to Choosing the Right Industrial PPE
As Industrial Safety and Hygiene News reports, to choose the right industrial PPE for your specific work environments, follow 4 steps:
1. Assess and understand the environment
2. Match PPE to hazards
3. Proper training for wearing, maintenance and disposal
4. Confirm PPE compliance
Additionally, the CSA Group identifies standards for specific categories of PPE. Lastly, if you are working to improve working conditions and choosing the right PPE is a part of that process, don't hesitate to reach out to experts in the field so you can make the best decisions to protect your employees.
Tuff Grade offers an exclusive line of competitively priced industrial and safety products, which is backed by the most knowledgeable network of distributors in the Canadian market.