Steps to Improving Your Organization's Preventative Maintenance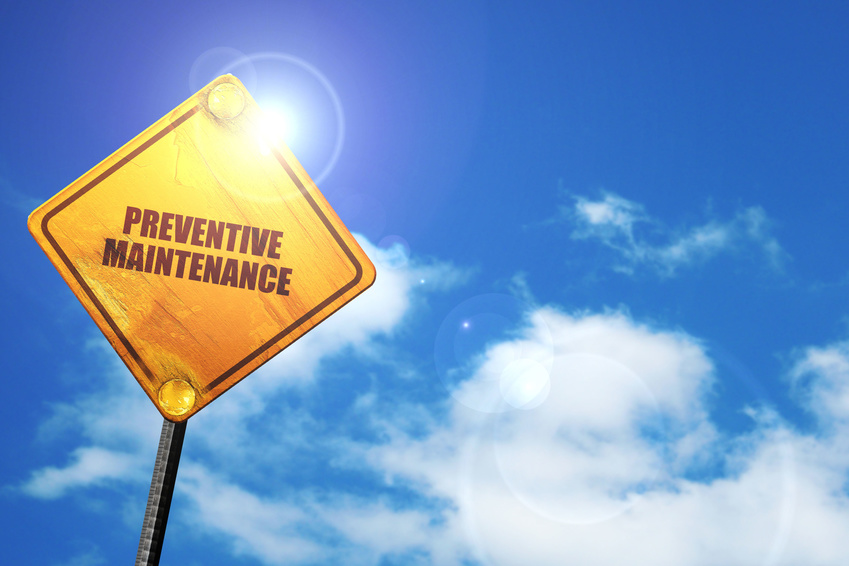 A preventative maintenance program is a crucial tool for any organization, particularly those which centre around an industrial environment. A well-designed preventative maintenance program succeeds in achieving the following goals:
• Prevent failures before they have the chance to occur
• Keep operations running efficiently and increase productivity
• Extend the lifespan of equipment and supplies
• Reduce costs associated with equipment / machine downtime and reactive solutions (3 – 5 times more costly) to get back up and running
• Avert workplace injuries caused by poorly maintained equipment and reduce associated costs
Most organizations have some degree of a preventative maintenance program in place. Organizational leaders invest a great deal of time and resources to analyzing, designing and implementing a preventative maintenance program that will allow them to achieve some (or ideally all) of their goals from the list above.
However, implementing a preventative maintenance program is not the final step to achieving these goals. Organizations need to focus on continuous improvement to optimize and improve their program and continue to increase effectiveness and efficiency of the program and its success.
Optimize Your Preventative Maintenance Program
There are many different styles and approaches when assessing and improving a preventative maintenance program. We'll examine two:
• Failure reporting and corrective action system (FRACAS)
• Reliability-Centered Maintenance (RCM)
A Closer Look at FRACAS for Improved Preventative Maintenance
The Failure Reporting and Corrective Action System (FRACAS) method is preferred by some as it is entails less planning and decision-making and can be implemented quickly and efficiently. Simply speaking, FRACAS is implemented by:
1. Failure Reporting – Formal reporting of issues, ideally through a Computerized Maintenance Management System (CMMS).
2. Analysis – Examine the reporting data to determine root causes of failures and defects.
3. Corrective Actions – Determine ideal actions to correct issues, implement and test to ensure the problem has been resolved.
Reliability-Centered Maintenance (RCM) to Achieve an Optimized Preventative Maintenance Program
The Reliability-Centered Maintenance process focuses on ensuring that the process functions how it was designed to function: reliably. The RCM process concentrates on three core risks resulting from equipment failures: safety, operations and cost. The RCM process requires more extensive planning and buy-in (executive stakeholders, maintenance team, etc.) and is ideally suited to larger organizations' needs with a focus on vital equipment.
There are three main phases of a Reliability-Centred Maintenance (RCM) project:
1. Decision – Assessing and confirming need and planning goals.
2. Analysis – Identifying root causes of failures including equipment failure, human error, organizational strategy issues, etc.
3. Implementation/Outcomes – Applying analysis recommendations into action, including updates to assets, systems, procedures, and design improvements. This phase should also ensure that desired outcomes and goals are achieved.
The Society of Automotive Engineers has developed a world-class Guide to the Reliability-Centered Maintenance Standard.
Industrial Maintenance Supplies Play an Integral Part of Your Optimized Preventative Maintenance Program
Whether implementing FRACAS or RCM to optimize your preventative maintenance program, odds are that during the analysis and implementation phases, your maintenance team will make changes to ensure functionality and reliability and will need to purchase appropriate industrial maintenance supplies including shop supplies (air hoses, lubrication, tape, rigging, etc.), hand tools (measuring, socket sets, levels, and wrenches), safety supplies (eye protection, gloves and safety vests), and more.
Since your preventative maintenance program is an effort of continuous improvement, it is important to assess your industrial supply needs to support this program. Competitively priced, quality industrial products and supplies will help you manage your preventative maintenance program budget, which will allow you to continuously optimize to keep operations running efficiently and safely.
Find a knowledgeable distributor near you to help you find competitively priced industrial maintenance supplies to support your preventative maintenance program.